Longworth Houston Family Lawyers
Affordable – Compassionate Legal Solutions
Whether you need a Houston divorce attorney, a child support lawyer or someone to review a pre-marital agreement anywhere in Texas, we are here to help. Divorce is always a difficult decision. One of the best ways to protect your long-term financial and emotional health is to involve a competent Texas family law attorney as early as possible in the divorce process.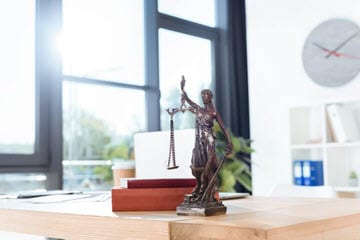 About Us
The Longworth Law Firm and Lead Attorney Daryl Longworth focus on Texas Family Law. We help clients who are facing divorce and other complicated family law issues in the Harris County and Fort Bend Family Courts.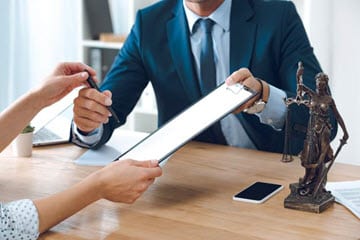 Practice Areas
Our practice areas include: Texas Divorce Cases, CPS Interventions and Child Protective Services Matters, Juvenile Delinquency Defense, Adoptions, Child Custody, Family Law Modification Orders and drafting Wills.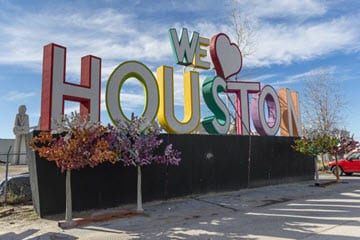 Contact Us
Our main office is conveniently located in the heart of Downtown Houston on Louisiana Street. We are generally able to conduct most of our client visitations via telephone if that is more convenient.
---
Divorce Lawyers in Houston – Longworth Law Firm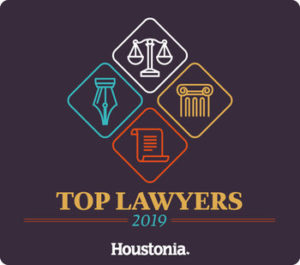 The Longworth Law Firm provides expert legal guidance and representation in family law. We handle cases involving divorce, child custody,  and child support in Houston, Cypress, Sugar Land, Stafford, Richmond, Rosenberg, and Katy, Texas. 
We are one of Houston's best reviewed family lawyers. We excel in negotiation, mediation, arbitration, and trial. Our Houston, TX divorce attorneys use a hands-on approach to dealing with Texas family law. Your case will receive our direct attention.
Visit Our Texas Family Law Attorney Blog
Houston Divorce Attorney Reviews
Darryl was so helpful and informative with his legal advice for my daughter and custody of my granddaughter. Not only was he knowledgeable he was also compassionate about our situation. Certified Google Review
—
All of my interactions with Mr. Longworth and his employees have been nothing short of charming and professional. His firm represented our foster daughter through her tenure in care, and we were so pleased with his performance we asked for him to represent us for her adoption. Certified Google Review
—
Daryl is top rate and will take great care of you! Certified Google Review
—
A man of honor and dedicated to service. Daryl, is the guy you want behind you! Highly recommend!!! Certified Google Review
—
Daryl is a great attorney, very professional and always puts the client first. Highly Recommended. Certified Google Review
Mr. Longworth is incredibly caring, personable, and devoted to each of his clients. I'm impressed by the dedication and meticulousness of his staff – I highly recommend this firm. Certified Google Review
—
Professional, knowledgeable, kind, and caring. Highly recommend. Certified Google Review
—
Outstanding services and extremely trustworthy! Certified Google Review
—
Mr. Longworth is an outstanding attorney with exceptional values. Highly recommend his service. Certified Google Review
—
Daryl is a true professional and truly a good person! Highly recommend. Certified Google Review
Family Law Attorney Houston – Call for Consultation
The Longworth Law Firm, P.C. is a dedicated partner in your divorce or family law case. We know this is one of the most challenging times in your life. The family law attorneys in our centrally located Houston, Tx office can help with any divorce or family law issue, including:
Court Order / Divorce Order Enforcement
Highly Contested Divorce & Separation
High Net Worth Divorce
Property Division & Asset Protection During Your Divorce
Uncontested Divorce In Texas & Other Flat Fee Divorce Situations
Divorce Mediation in the Houston Area
Getting Sole Custody of Your Child / Children
Texas Paternity Law / Parentage Lawsuits
Getting Back Child Support From a Delinquent Non-Custodial Parent
Help For When You Are Paying Too Much in Child Support
Prenuptial Agreements, also called Pre-Marital agreements
Adoption A Child in Texas
Dealing With Child Protective Services in Harris County & Surrounding Areas
---
Frequently Asked Questions About Divorce in Texas
One of the most important and difficult decisions you will ever face is deciding whether or not to end your marriage. It is critical to approach the question from a rational rather than an emotional standpoint. In many ways, it is a business decision that necessitates the consideration of numerous factors. After reviewing this list of questions, you may reconsider your course of action, or you will be better prepared to proceed while working with your attorney.
Does Texas Recognize Legal Separation?
Many couples begin the divorce process by filing for legal separation. If you're thinking about it, you should know that legal separation is not recognized in Texas. As a result, before making any major decisions regarding separation or divorce, you should consult with a Texas divorce lawyer.
What exactly is a legal divorce?
A divorce is a method of ending a marriage contract between two people. Your divorce will legally grant each person the right to marry someone else, divide the couple's assets and debts, and determine the care and custody of their children. Divorces in Texas are either fault-based or no-fault.
What are the grounds for divorce in Texas?
Divorce is a method of ending a marriage contract between two people. Divorce in Texas can be "no fault" or "fault-based." A no fault divorce is a marital dissolution proceeding in which neither party is required to prove fault (show that the other party caused the breakdown of the marriage). Under no-fault divorce laws, either party may obtain a divorce even if the other spouse does not consent. If a couple's marriage has become "insupportable" or the couple has been living apart for three years, they can get a no-fault divorce.
What exactly is a no-fault divorce?
Divorce was historically granted based on improper conduct such as adultery or spousal abuse. In these cases, the "guilty" spouse was punished by receiving a lesser portion of the marital property or losing custody of their kids, whereas the "innocent" party was compensated for upholding the marriage vows. In a no-fault divorce, however, both parties have agreed that the grounds for divorce are not based on "fault." No-fault divorces are available in Texas for married couples whose marriage has become "unsupportable" due to conflict that has damaged the legitimate ends of the relationship. A no-fault divorce can be granted if a couple has been living independently – no cohabitation for at least 3 years.
What exactly is a fault-based divorce?
"Fault" divorce occurs when one party blames the other for the marriage's failure by citing a legal wrong. Adultery, abandonment, felony conviction and imprisonment for more than one year, and cruel and inhuman treatment are all allowable grounds in Texas. The spouse seeking divorce can use the defense that the divorcing spouse was okay with the behavior, but the court will only allow that defense if the parties appear to have a good chance of reconciling.
How is property division decided in Texas?
If there is little or no marital property, no kids, and no spousal support issues, amicable spouses can typically obtain a quick divorce by drafting a divorce agreement and having it approved by a judge. Most divorces, on the other hand, are quite different and far more complicated. A typical Texas divorce involves a long-term marriage with significant marital property, both personal and real estate, children, family businesses, large or hidden debts, trust funds, out-of-state real estate, joint and separate accounts, investments, insurance, pensions, and other assets. In these complex situations, the parties frequently cannot divide their property on their own and may require court intervention for its final division.