West University Place, TX Divorce Lawyer
A divorce is not just two people ending their marriage; it also involves property, debts, child custody and child support, and other family law issues. It is a messy process that often involves heightened emotions, and worry about the future. You need a top West University Place lawyer to take on your divorce case and fight for your interests and your rights. Get a lawyer that can prevent your divorce case from going to court, and instead help you and your spouse amicably decide child custody and property division.
More Family Law Info
Divorce Process In Texas
You must meet the Texas residency requirements for you to file for divorce in the state. Once you have filed the Petition for Divorce, you must notify your spouse of the divorce proceeding. A Clerk of the Court, a police officer, or even a sheriff can serve a copy of the Petition for Divorce to your spouse. Your spouse can then consult a divorce lawyer and must file a written answer on or before the Monday following twenty days after being served. Any of the spouses can file for divorce first. Your divorce lawyer can help you file the divorce petition and ensure that your spouse has been notified.
Contested And Uncontested Divorce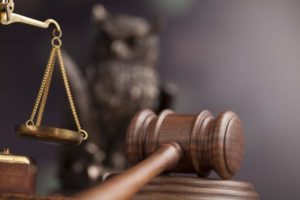 Having a speedy divorce can be determined by whether you are having a contested or uncontested divorce. A contested divorce usually results from a husband and wife disagreeing on one or several issues involved in their proceeding. If the disagreeing couple cannot reach an agreement, then the divorce case must go to court. The court decision on the issue the couple is disagreeing on may or may not be satisfactory to both parties. The issues that may lead to a contested divorce include:
Child support: Disagreements on the amount the non-custodial parent should pay are not uncommon. A court will give a child support order that is in the best interest of the child
Property division: Couples often disagree on how to divide their community property. For this reason, a court will divide the property with the rights of each party and children of the marriage in mind
Alimony and spousal support: When couples disagree on spousal support or alimony, the court's decision on this matter will be determined by the number of years the couple was married, and the property that the spouse seeking alimony owns
Child custody: When couples disagree on child custody, the court will make a decision based on the qualifications of both parents. The parent that is able to provide a safer and more stable living environment for the child is more likely to get custody of the child.
Debt:  A court can divide debts such as loans, credit cards, mortgages and others if the couples disagree on whom should pay what.
In an uncontested divorce, the couple agrees on all issues, and all they need to do is sign a written agreement that becomes enforceable once a court approves it.