Looking for the best Houston estate planning lawyer for your specific needs? Give the Longworth Law Firm a call and we can help you decide the best estate planning actions for your unique situation.
We have years of experience helping families in Texas plan for their future. The Longworth Law Firm will work with you to create a customized plan that meets your unique Texas estate planning needs and ensures that your wishes are carried out. Contact us today to get started on your estate planning journey.
Estate Planning Attorney Houston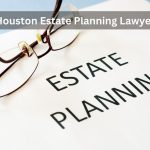 Estate planning lawyers are invaluable legal professionals who specialize in helping you prepare for and manage your assets both during life and after death. They assist individuals in organizing their cherished belongings, financial resources and medical decisions to be carried out according to their wishes.
This includes writing wills, creating trusts and ensuring that the right information is disseminated to appropriate parties, as well as legislation so that assets can be managed while avoiding expensive probate or estate taxes that would otherwise reduce one's wealth.
A Houston estate planning attorney can offer sound advice on a variety of complexities related to your individual estate matters and help ensure your legacy will continue even after your passing.
Estate Planning Lawyer Cost
Many people worry about hiring an estate planning law firm in Houston because they don't know how much an estate planning lawyer costs to hire. This is a valid concern, especially when you are trying to protect all of your assets.
There are many things you might be considering when you are engaging in estate planning for the first time, including:
Making a Last Will & Testament
Estate Planning for Business Owners
Medicaid / Medicare Planning
Advance Directives for Medical Care and other Concerns
Charitable Donations / Planning
Guardianship
Digital Assets
Holographic Wills
Power of Attorney for Business, Medical, and Real Estate
Gift Tax Planning
Trusts / Trusts Planning
Probate
Estate Planning Maintenance
Special Needs Planning
Do I need an estate planning lawyer in Houston, Tx?
If you're looking for an estate planning lawyer in the Greater Houston area, then you need to call our law firm asap. An experienced and knowledgeable lawyer can help you protect your assets and be sure that your wishes regarding your estate are respected when it's time to pass on.
From creating a will to setting up trusts, it is important to work with someone who understands the laws and regulations in Houston to ensure that your goals are met. Additionally, they can mitigate any potential conflict amongst family members or heirs.
Your estate plan should reflect your current situation, so if you live in Houston, having a qualified local lawyer might give you some peace of mind knowing that all of your estate items have been taken care of properly.
Estate Planning Attorney Near Me
Planning for your estate can be a complex and intimidating process, but having the right lawyer on your side can make it far easier. An experienced Houston-based estate planning lawyer can help you save money by ensuring that all of the details of your estate plan are in good order and kept up to date, allowing you to avoid costly mistakes or omissions.
They can also save you time by helping you organize the documents associated with your estate plan and making sure they're properly filed and recorded. Ultimately, with an estate planning lawyer in your corner, you'll have peace of mind knowing that they will keep an eye on everything so that nothing gets overlooked and that your wishes will be followed according to the letter of the law.
Houston Wills, Trusts, and Estates Attorney
Working with a Houston estate planning lawyer can be extremely beneficial, as it puts you in the hands of an experienced professional who understands the laws and regulations surrounding wills, trusts and estates. Not only are they equipped to handle your individual situation, but they can also provide insight and guidance throughout the entire process.
A qualified Houston estate planning lawyer will help you create a customized estate plan that works for you – from setting up trusts to navigating tax liability – and make sure your wishes are fulfilled when the time comes. With their expertise, you can rest assured knowing that your legacy is in good hands.
Flat Fee Estate Planning Attorney?
Cost can be a concern when finding the best estate planning lawyer in Houston, TX for your needs? Many potential clients inquire about flat fee estate planning services, however, we find that each unique situation often merits a unique pricing structure. Call our office today to find out the cost and fees surrounding our affordable estate planning lawyer services.
Finding the ideal estate planning lawyer in Houston, TX can be a daunting task. With so many lawyers in the area, it is important to do your due diligence and research to determine which attorney best suits your needs. The best way to start is by asking friends and family for their recommendations on whom they have used for estate planning services and why.
Additionally, you should research any prospective attorneys you are considering and read reviews from past clients to get an overall sense of their quality of service. A few final things you may want to consider are cost, qualifications and consultation availability. The right attorney for your needs will be able to explain everything in detail so that all your personal affairs remain secure and stable over the long term.
Does Your Estate Plan Need A Trust?
Most people aren't familiar with the benefits of having an estate plan that includes a trust. However, if you want to protect your assets and make sure they pass to their intended beneficiaries in an orderly and efficient manner, then creating a trust may be the right move.
A trust can be tailored to meet your individual needs so that you can distribute your assets based on your own wishes. As a Houston estate planning lawyer, I have the experience and knowledge necessary to create a trust specific to your needs that will provide many benefits for your loved ones. It would be my pleasure to help you create an estate plan that includes a trust – one that is tailored just for you and will provide peace of mind for those who matter most to you.
Houston Wills Attorney
If you are seeking an experienced Houston Wills Attorney, look no further. Our estate planning lawyer has been helping Houston families plan their estates and draw up wills for years. We understand the importance of making sure that your family is taken care of when you're gone, and our experienced staff can provide legal counsel that meets all state and federal regulations.
If you're in need of personalized advice for your estate, don't hesitate to contact us – we'll help you navigate the complexity of Texas law and work with respect towards meeting your family's needs. With our industry-leading experience and unparalleled expertise in handling the most complex cases, you can trust us as your reliable source for closing out any estate needs. Get in touch with us today – we'll make sure that you have the peace of mind knowing your loved ones will be taken care of long after you're gone!
Houston Probate Lawyer
Many Houston residents turn to estate planning when it comes to protecting their financial interests and loved ones after they pass away. A Houston probate lawyer is a valuable asset to have on their side, as they can use their knowledge of local laws and court systems to ensure the wishes of an individual are carried out properly.
The best Houston estate planning lawyers have decades of experience in probate law, making them well-equipped to help clients protect their life's work and legacies. With access to these experienced professionals, individuals can rest assured that respect will be given to all parties involved in the probate process, ensuring a smooth and successful outcome.
An estate planning lawyer can offer a comprehensive approach to managing all the needs and details of an individual's estate plan. An experienced Houston estate planning lawyer understands the laws in Texas and will work with you to help you create a tailored plan for your assets and future generations.
A qualified and professional estate planning law firm can offer experience when it comes to everything from creating trusts, wills, powers of attorney, guardianships, probate taxes, etc. Whether it is deciding what to do with your home or making sure your children are provided for in the event of your passing, people should not underestimate the value that an experienced estate planning lawyer can provide them.
Before selecting an attorney it is important to get several quotes and ask plenty of questions so that you have confidence in your choice before signing any paperwork. Everyone deserves to have peace of mind knowing their loved ones are taken care of financially after they're gone – this is why working with an estate planning attorney is so essential to securing the future of those most important in our lives.
Estate Planning FAQ
How much does a Houston estate planning lawyer cost?
Generally speaking, each situation will require varied costs. You may need several trusts created as part of your comprehensive estate planning process. That situation would generate different costs and fees compared to an estate plan that required zero trusts. The best thing for you to do is call our office and give us a brief description of what you want, then we can begin to estimate how much you might expect to pay.
Are you a flat fee estate planning attorney?
This question comes up with some regularity. There are many estate and probate lawyer Houston with flat fees. However, we typically discuss the clients needs with them relative to their specific situation, then we discuss the costs and fees involved.
Can I get a free consultation with a probate lawyer?
Call our office for a no obligation consultation over the phone. If we can accurately meet your needs, we may invite you in for an in person meeting with one of our estate planning attorneys.