Spring TX Divorce Lawyer
Since there are so many issues that have to be considered in a divorce, every divorce case is unique.  Despite this the legal principles remain the same for all divorce cases. For example, you or your spouse can only file for a divorce in Texas if you or your spouse has resided in Texas for 6 months prior to filing. A skilled Spring divorce lawyer can help you navigate your divorce case so that you do not miss a step along the way. Your lawyer's main goal is to protect your interests throughout the whole process.
More Family Law Info
Filing For Divorce
You can file a petition for divorce in the Texas family law court of your choosing as long as you are a Texas resident, and have lived in the county where you are filing for at least 90 days. The person filing for divorce is called the petitioner and the other party is called the respondent.  Your lawyer can help you file for divorce. You have to serve your spouse notice of the divorce once you have filed the divorce papers. A court official or police officer or any other individual can serve the documents to your spouse.
However, you have to wait 60 days after filing before the divorce process begins. Couples that are on good terms, and agree with the statements in the divorce decree, can complete the divorce in 60 days after the 60 day waiting period. But if the spouses are not on good terms, they may have to go to court to argue for better terms for their divorce. It can take months or years for a court to finalize your divorce.
Child custody and Child Support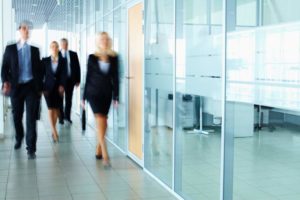 Child custody and child support disputes are not uncommon in divorce cases. In Texas, child custody is called conservatorship, which simply stands for the rights and duties of parents. Parents that are in good terms can create an agreement that outlines the terms for child support and child custody. However, the agreement has to be in the best interests of the child in order for a court to approve it.
Texas courts want both parents to be involved in raising the child, and for this reason courts are more likely to grant joint custody. In joint custody or joint managing conservatorship, both parents make decisions about the child jointly. But there are cases where a court can decide to grant one parent sole custody. This means the parent with sole custody does not have to consult the other parent when making decisions concerning the child. However, just like in other states the non-custodial parent has to pay child support.
How A Spring Divorce Lawyer Can Help
Apart from helping you file for divorce, your lawyer can help you ensure your spouse behaves while the divorce process is ongoing. For example, your lawyer can get a temporary order from the court to force a parent to pay child support when the divorce process is ongoing. This can also work in situations where there is violence. Hiring a lawyer to help you with your divorce is a smart investment in both the short-term and long-term.