Longworth Law Firm helps clients in Texas who are facing family law issues.

CPS Attorney Houston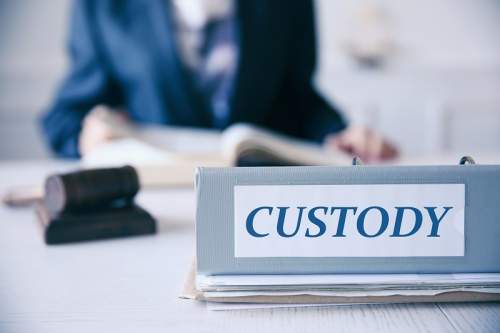 What you need in a CPS lawyer is a professional that is committed to protecting your family from false neglect or child-abuse accusations that result from government interference.
CPS can destroy the strong bond that holds your family together and ruin the future of your children. If your child is taken away from you by Child Protective Services because of false allegations, you can find yourself stuck in a whirlwind of government red-tape and media misrepresentation. You need an experienced lawyer that can navigate the long and confusing CPS process to help reunify your family.
Texas Department of Family and Protective Services
The TDFPS or CPS has been claiming that they are all about helping families by "promoting the welfare of children" since the 50s. But the truth is that they have been moving further away from that principle especially in the last few decades.  It has become an agency that is more interested in providing punitive services instead of protecting families. Parents now walk on eggshells around their children fearing that the CPS can come knocking. It is almost as if parenting has become a crime. However, parenting is a constitutional right that no CPS investigator, supervisor or caseworker can take away.  Get a lawyer that can fight for your rights and reunify your family.
CPS Investigations

CPS investigations often start when there is a report of child abuse against a parent. They send a caseworker to see the family and find any evidence to support the child-abuse claim.  Some of the reports that may trigger a CPS investigation include:
Domestic violence where the child resides
Drug abuse where the child resides
Neglect of a child
Abuse of a child
CPS Defense – Family Law
However, any person can call the CPS against you for any vague, unformed, uninformed suspicion that you may or may not be a child abuser. There are many CPS cases that come about because of exaggerated claims made by a disgruntled person or by a divorced parent. After investigations, the caseworker can draw either of the following conclusions:
The claims were erroneous
There is reason to believe the reports of abuse or neglect
The investigation was unable to determine whether there was neglect or abuse
Houston – Child Protective Services Family Lawyers
Can CPS Take My Child Away?
There are situations where the CPS may take your children away from you because of misunderstandings. If you find yourself in this situation, you should seek legal representation right away.  An administrative review can be carried out to look into the case again if you openly discuss your case with your CPS caseworker if you feel there was a misunderstanding or error. If an administrative review has not been approved then you will need a lawyer to help fight for your rights. You should know that there are innocent families that were torn apart because of errors or misunderstandings.  Your lawyer will review your case thoroughly and will present evidence in your favor and challenge any allegations made in your case. Do not hesitate to contact a lawyer if CPS threatens to take your child away.