Atascocita, TX Divorce Lawyer
Since divorce is stressful and complicated most of the time, people going through divorce often need a divorce lawyer to help them sort out their legal options. During a divorce, it's not only the fact that you are separating from your spouse that weighs on your mind, but also the possibility of being separated from your children, and losing your home or other assets. In a nutshell, there are too many decisions that have to be made during a divorce to protect your future and the future of your children. An Atascocita divorce lawyer that is experienced can provide personal attention and use a compassionate approach when dealing with your case.
More Family Law Info
Why You Need A Divorce Lawyer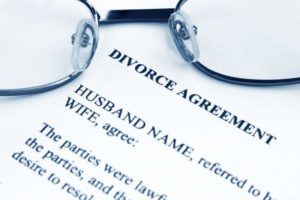 A divorce lawyer can help you whether you are having a contested or an uncontested divorce. In a contested divorce, the parties do not agree on aspects of their divorce settlement. This is common in situations where the spouses are angry or bitter at each other. For this reason, contested divorces are highly likely to end up in court. Divorce cases that go to court are expensive and often take longer to finalize compared to uncontested divorce cases.
Uncontested divorces are where the spouses agree on almost all issues concerning the divorce and prefer to end their marriage out of court. With a divorce lawyer helping you, it becomes easier to resolve child custody disputes and help you create constructive parenting plans. Other issues your family law lawyer can help you with include spousal support, adoption, and property agreements. Child custody is called conservatorship in Texas.
Grounds For Divorce In Atascocita 
You can divorce your spouse on six different grounds in Texas and they include:
Confinement to a mental hospital
Abandonment
Living apart for three years
Adultery
Cruelty
However, the most common type of divorce in Texas is the no-fault method. The difference between no-fault and fault grounds for divorce is that you do not have to provide proof and it costs less. For example, seeking divorce because of adultery means that you have to provide evidence of that adultery. Since providing evidence requires carrying out an investigation and gathering evidence, it can become very expensive. But proving fault grounds can make a judge rule in your favor in matters such as child support or child custody.
Child Support And Child Custody
Divorcing couples are allowed by law to create constructive parenting plans. But these parenting plans must have a strong emphasis on the best interests of the child. Without this, it is unlikely that a court can approve the plan. The following should be considered in determining the best interest of the child:
Desires of the child
Physical and emotional needs of the child
Parenting abilities of the spouse seeking custody
Stability of the home or proposed placement
Behavior of the parent that may indicate whether the parent-child relationship is proper
Your divorce lawyer will help you create a plan that considers these factors.