Cost Of Uncontested Divorce In Texas
How Much Does A Divorce Cost In TX
An uncontested divorce is sometimes referred to as an agreed divorce or a quick divorce because it takes a shorter time to finalize. In most situations, it actually costs less than a litigated divorce.   It is a more attractive option for couples that have no real property, assets, and no minor children.
Contact an experienced divorce lawyer in Texas to help you determine whether an uncontested divorce is a right option for you.
Getting A Simple Divorce In Texas
Quick Divorce In Texas
An uncontested divorce is pretty straightforward if you do not have significant assets and children.  You can only file for an uncontested divorce in Texas if you have resided in Texas for at least six months. You must have also resided in your county for not less than 90 days. An uncontested divorce process happens in the following steps:
A spouse files an Original Petition for Divorce in the county they reside in to notify the court that both parties want a divorce. The party that filed for divorce must also complete and file a Civil Case Information Sheet and other paperwork the county asks for.
Pay a fee depending on the county the parties reside in
One day after a spouse has filed for divorce, the other spouse needs to sign the Waiver of Service form with a notary present. Signing this means that the other party does not want to be served with the Petition for Divorce.
The divorcing spouses must also sign a Final Decree of Divorce, which has all the orders given by the court about things like separate property, debts, methods for splitting retirement funds, and other details.
Both parties need to wait for 60 days-mandatory waiting period- before one of both of them appears before a judge to finalize the divorce. The waiting period allows the spouses to ponder the divorce and change their minds if they want to.
After the judge approves the divorce, the judge will sign the Final Decree of Divorce, which signifies that the divorce is finalized.
Should You File An Uncontested Divorce?
No Contest Divorce Texas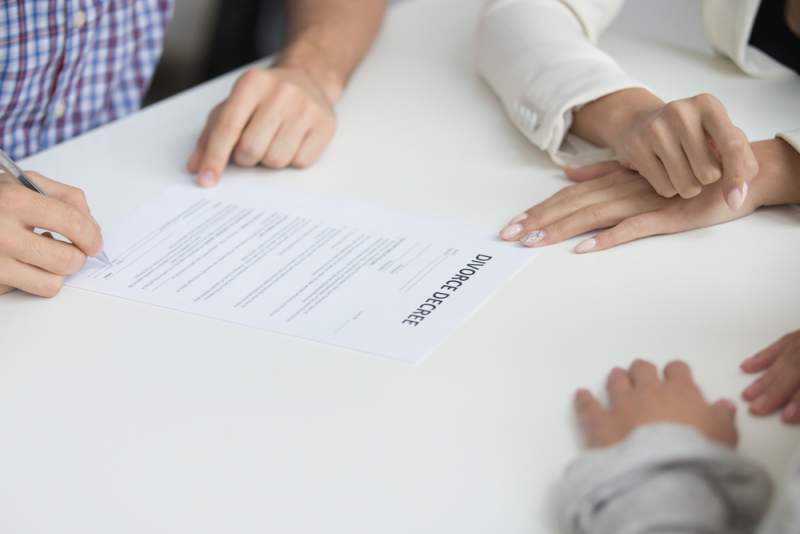 Most couples want an easy divorce but an uncontested divorce is not for everyone.  You should not file if you are in the following circumstances:
Your wife gave birth to a child of another man during the marriage
You still have disagreements on all or some issues related to the divorce
Either spouse wants to file for divorce on grounds such as cruelty or adultery
Your wife is pregnant with your child or another man's child
You have a child with a disability regardless of the child's age
You and your spouse have an adopted or biological child that is under 18 years of age and attends high school
You or the other spouse want spousal support or alimony
You or your spouse have debt issues or are bankrupt
You or the other spouse bought or plans to buy real property
These issues greatly complicate divorce because you have to figure out how you will pay your debts, support your children, divide property, and other issues. You should consult an experienced divorce lawyer to help you determine what type of divorce is appropriate for your circumstances.
Find Uncontested Divorce Attorneys Near Me
Uncontested Divorce Attorneys Office Directions