South Houston, TX Divorce Lawyer
There are many lawyers in South Houston but not all of them can handle your divorce case to your satisfaction. What you need is a South Houston divorce lawyer that is skilled and has the necessary resources to handle your unique divorce case. Your divorce lawyer should be able to answer all your questions about family law and help create an action plan that can make your divorce process more bearable.  But to find such a lawyer you must first know what to look for.
More Family Law Info
Qualities To Look For When Searching For A Divorce Lawyer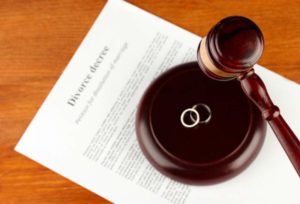 The first quality you should look for in a South Houston divorce lawyer is experience. What you want is a divorce lawyer that has experience dealing with divorce cases similar to yours. The reason for this is that circumstances surrounding each divorce case are unique. For example, one divorce case may be focused on child support issues while another may be focused on assets of high value. So if your divorce case is more about property and debt, then a lawyer that has dealt with cases about property and debt is the ideal choice.
You also need to look at the client testimonials on a law firm's website to see how the firm dealt with previous divorce cases. A well connected lawyer that has the ability to hire experts to help with your cases is also better choice than one who is not. This is very important for couples divorcing on fault grounds because they need to gather evidence in order to prove their case. For example, a person seeking divorce because their spouse committed adultery must prove to the court that their spouse committed adultery.
Another quality that some people overlook is the lawyer's personality. Get a lawyer that has a personality that meshes with yours because you will be working with the lawyer for an extended period. This will help make the communication between you and the lawyer easier in the duration of the divorce, and will also build trust. Your divorce will be easier to bear if you trust that your lawyer is working for your best interests.
How To Find A South Houston Divorce Lawyer
You can find a South Houston divorce lawyer in the following ways:
Search online: Search for appropriate lawyers using online search engines or use the Texas Bar Association's lawyer lookup service
References from family and friends: You can ask you're a family or friend that had a divorce to recommend a lawyer
References from other lawyers: You can ask a lawyer that does not specialize in family law to recommend a colleague or colleagues who can provide you with legal help
Advertisements: Look for advertisements on television, radio, or online
Questions You Should Ask Your Lawyer
You will have to have a face-to- face or telephone conversation with a lawyer you think can handle your case. To determine whether that lawyer is appropriate, ask questions about the following:
Whether the lawyer charges fixed, hourly, or contingency fees
Whether the lawyer has handled cases similar to yours
The number of years the lawyer has been handling cases similar to years
Whether the lawyer will personally handle your case or another lawyer will be given the task